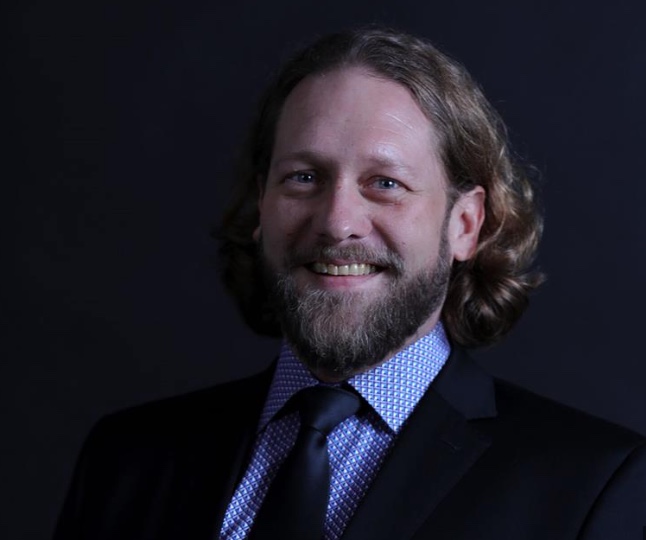 Derrick Ballard has established himself as one of the most sought-after dramatic bass-baritones of his generation with great successes as Hans Sachs, Wotan, Holländer, Kaspar, Fiesco and Scarpia. In 2023-24 he undertakes his first complete Wotan/Wanderer in Der Ring des Nibelungen at the Hessisches Staatstheater Wiesbaden and will sing Baron Ochs in Der Rosenkavalier with the Staatstheater Mainz. On the concert stage, he sings the bass solo in Beethoven's Ninth Symphony with the Orchestre Dijon Bourgogne and the Bergische Symphoniker.
Since the 2014-15 season, Derrick Ballard has been a member of the Staatstheater Mainz, where his roles include the title characters in Der fliegende Holländer, Mathis der Maler, Saul, Sweeney Todd and Boris Godunov, as well as Hans Sachs, Scarpia, Jochanaan.
Méphistophélès, Zaccaria (Nabucco), Bottom (A Midsummer Night's Dream), Wotan/Wanderer (Der Ring an einem Abend), Filippo II (Don Carlo), Figaro (Le Nozze di Figaro), Fiesco (Simone Boccanegra), and Dikój (Kátja Kabanová).
During his time in Mainz, he has appeared as a guest at the Oper Leipzig (Scarpia, Kaspar), the Hessisches Staatstheater Wiesbaden (Hans Sachs, Scarpia, Holländer, Vodník), Garsington Opera (Baron Ochs), the Staatsoper Hannover (Kezal), the Staatsoper Hamburg (First Nazarene in Salome), the Theater Detmold (Hans Sachs, Holländer) and he took over performances on short notice at the Theater Chemnitz (Hans Sachs) and Theater an der Wien – Kammeroper (Mephisto).
He had already performed more than 50 roles in the US before making his European debut in 2005 as Biterolf in Tannhäuser at Berlin's Staatsoper Unter den Linden. Subsequently, he joined the house ensembles of the Staatstheater Kassel (2005-2009), the Oldenburgisches Staatstheater (2009-2011), and the Staatstheater am Gärtnerplatz (2010-2012) in Munich, where his repertoire included Figaro in Le Nozze di Figaro, Mustafà in L'Italiana in Algeri, Dulcamara in L'Elisir d'amore, Leporello in Don Giovanni, Raimondo in Lucia di Lammermoor, Sarastro in Die Zauberflöte, Kaspar in Der Freischütz, Kezal in Die verkaufte Braut, Forester in Cunning Little Vixen, Méphistophélès in Faust and Wotan in Die Walküre.
Guest engagements during that time brought him to the Oper Leipzig (bass soloist in Pax Questuosa), the Oper Graz (König Heinrich in Lohengrin, Gessler in Guillaume Tell), the Aalto-Theater Essen (Dulcamara ; Prince Gremin in Eugen Onegin), the Staatstheater Mannheim (Dulcamara), the Staatstheater Cottbus (bass soloist in Mahler's 8th Symphony), the Theater Bremen (Sarastro) as well as the Staatsoper Hannover, the Deutsche Oper am Rhein and the Theater Dortmund (all as Mustafà).
Derrick Ballard has also triumphed with baroque repertoire in roles such as Joas in Il Gedeone (Staatstheater Kassel), Achilla in Giulio Cesare (Florentine Opera Milwaukee), the title roles in Handel's Hercules (Aalto-Musiktheater Essen, Staatheater Kassel, Theater Gera) and Saul (Staatstheater Oldenburg, Staatstheater Mainz). In 2011 he performed in An Occasional Oratorio at the Händel-Festspiele Halle.
Upcoming : Salomé, Otello and Rosenkavalier in Mainz, Wotan / Der Ring in Wiesbaden.
Derrick Ballard studied at the University of Denver with Dr. Ronald Worstell and continued his training with Mark Oswald in New York.  He began his career as an apprentice with Santa Fe Opera and in the renowned Merola Opera Program of San Francisco Opera. In addition, he has won several prizes at the Metropolitan Opera Auditions.
Representation : World